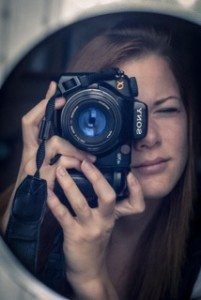 If you want to look and feel revitalized, to be a vibrant expression of yourself, then you are a good candidate for Mei Zen Cosmetic Acupuncture. This is an acupuncture protocol that consists of first addressing your underlying health issues with body needles, then adding a series of short facial needles. Diet, lifestyle, herbs/nutrition, skin care and exercise are also evaluated and addressed while you are receiving this protocol.
Since this protocol is based on traditional Chinese Medicine, it begins with body acupuncture to balance your energy and address your current state of health. This results in the overall rejuvenating effect of body, mind and spirit. An ancient needling technique is used on the face that is very superficial, yet it brings increased Qi and Blood flow to the complexion. Additionally, it enhances the production of collagen and elastin.
The outstanding distinction this cosmetic protocol offers is the added benefit of improved overall health, in addition to a revitalized complexion. Some of the reported benefits are:
– improvement in the fine lines of the face and a diminishing effect on deeper wrinkles
– softer skin and more even skin tone due to increased circulation of blood and lymph in the face
– improved muscle tone and firmer jaw line, as well as reduction in jowls
– reduction in puffiness due to improved metabolism
– reduction or elimination of rosacea and acne
– also reduced frequency and intensity of insomnia, hot flashes, depression, mild anxiety, and digestive discomfort
Many factors contribute to the visible signs of aging including sun damage, smoking, stress, diet and lifestyle. The skin is our largest organ and reflects the state of our internal health. It is the only organ we have to take care of from both the inside and the outside. In Chinese medicine, the state of physical health, emotions and spirit is reflected on the skin, particularly the skin of the face. You look your best when your radiant health shines out from your face and eyes!
The unretouched photos below show Before (left) and After (right) 12 sessions, scheduled twice per week. This client did not change her skin care routine during the course of treatment. She was very happy with these results!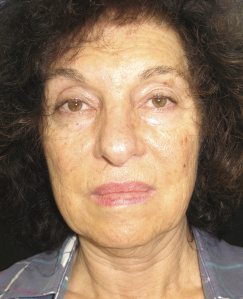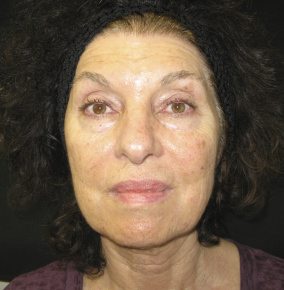 People today have the option of surgical procedures, laser resurfacing and various kinds of injectable substances. "Non-invasive" procedures are also used to create a youthful appearance. These procedures only address the "outside", can be expensive and can carry significant risks. If you have decided that these costs and risks are too great for you, Mei Zen Cosmetic Acupuncture could be your answer.
Call 310-230-0280 to schedule your consultation and address any questions you might have about this type of acupuncture and treatment program.