Do you have family or cultural traditions that dictate what to do and not do on various holidays or days of observance? The 3 tips below are popular in China for the Lunar  New Year, also known as the Spring Festival, on Feb 12, 2021.  Most traditions are clustered around good luck, prosperity, and good health.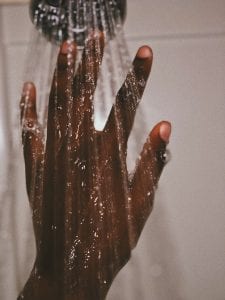 Historically China was an agrarian society, so many traditions and customs revolved around farming. Getting through the winter successfully was something to celebrate, and looking forward to Spring was a time of hope and festivity. In fact, while we refer to it as Lunar New Year, which we associate with January, others cultures think of Spring as the beginning the new year, since that is the beginning of life renewing  in the northern hemisphere.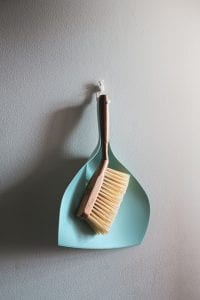 How to observe Lunar New Year in three easy steps:
Do not shower, sweep or throw out garbage on New Year's Day: you don't want to "wash out" or" throw away" good luck.
However, before the holiday it's highly recommended to de-clutter, clean thoroughly and make your home beautiful and festive for the new year.  Okay, so that step may not be so easy! But you'll feel so good when it's completed! If you can't face tackling the whole house, try one room, or even one closet!
Do wear and decorate with the red color for Lunar New Year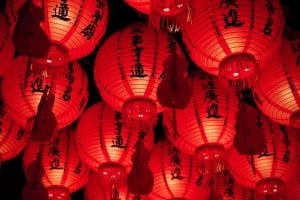 The red color is ubiquitous in China for the new year. It is considered auspicious and lucky. You'll find red lanterns, strings of real (or fake) chili peppers, and red colored greetings fixed to doors and windows.  People will be given red envelopes with money. Red clothing is considered good luck for new year's day and throughout the spring.
New clothes (especially if they are red) are also believed to bring good luck and a fresh start.
My personal tradition is a bright red nail polish!
Do not use scissors, knives or other sharp objects, and don't schedule a hair cut until all the festivities are over.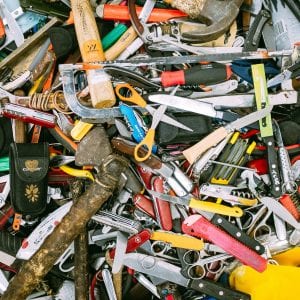 Sharp objects in general are thought to cut your stream of wealth and success, or even sever a relationship. This is why most hair salons are closed during the holidays, and getting a haircut is frowned upon until the festivities are over. My grandmother, who was German-Hungarian, refused to hand me scissors or a knife for the same reason, so some customs are held in common around the world.
Will you observe any of these tips? Happy Yin Metal Ox Year!
Shower Photo by Jakayla Toney on Unsplash
Broom Photo by Jan Kopřiva on Unsplash
Lantern Photo by Henry & Co. on Unsplash
Tools Photo by Ashim D'Silva on Unsplash