Gung Hay Fat Choi! January 25th 2020 kicks off the Chinese New Year, which launches a new decade, a new 12-year cycle in the Chinese Zodiac system, and also the beginning of a new 60-year cycle.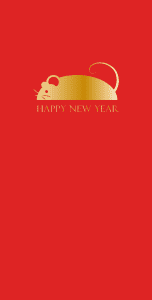 So if it's not obvious yet, this is a particularly auspicious year for new beginnings, new possibilities, starting over on big or small projects, reinvention, and saying YES to new opportunities!  So, quick:  complete your unfinished business,  check off everything on your to-do list, repair broken things around your home or office, clean out the fridge and closets, and get ready to welcome this Yang Metal Rat Year!
According to legend, The Jade Emperor challenged the animals to a race to  compete for the honor of designating the various calendar signs. Rat persuaded Ox, who ran very fast, to give him a ride in exchange for a song. Near the end of the race, Rat jumped off and dashed across the finish line ahead of all the other animals.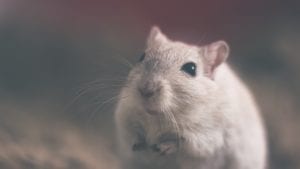 That is how Rat won the distinction of being the first of the 12 zodiac animals, and why Rat leads the cycle of 12 years. Therefore, Chinese astrology holds Rat in high esteem for being clever and resourceful. However, Rat energy may also inspire tricksters, opportunists and unethical actors, so be wary of a pitch that sounds too good to be true or promises the moon.
Rat's positive qualities will be amplified by the Yang Metal attributes of 2020. And because Rat's nature is considered Water, this year we experience a combination of Metal and Water.
Yang Metal on top of Water is considered compatible and harmonious, as Metal (autumn) is the mother of Water  (winter) in the generation cycle, according to Five Element theory.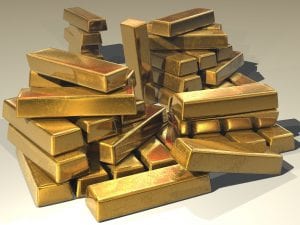 The Rat ushers in vitality and a youthful joi de vive that we have not experienced in many years.  Rat energy is like a cherry blossom, the promise of spring after a hard winter. It is a time of playfulness, a light spirit, flirtatiousness.  Metal is about inspiration, so nourish yourself by what inspires you to be your best.  This will be a good year to experiment with your style, and explore different looks. Metal colors are white, gray and pastels, which are complimented by Water colors of blue, blue-green or black. In fact, Pantone's color of 2020 is Classic Blue, "reminiscent of the sky at dusk."  Pearls and precious metal jewelry of gold and platinum compliment the energies of 2020.
We may see more youthful energy in public, business, in politics, and from various activists such as the young and fearless Greta Thunberg. It is no doubt time for a new wave of leaders to step up and take us into the next cycle of politics, environmentalism, and social and economic justice.  Long-term politicians may soon be voted out of office and replaced with the next generation of leaders. New ideas may spread more rapidly in this milieu.
The Metal element governs the immune system, and the Yang aspect suggests our immune systems will be more robust. So if you take care of yourself, you should stay healthier, or bounce back quicker should illness occur.  Prevention and common sense will help you stay well. Look to "water cures" for wellness:  bathing, spending time in and around water, staying well-hydrated, drinking teas and soups, using a neti pot, and even taking medicinal spirits.
This year's water is represented by the ocean, large lakes and large rivers. This water energy is big and can indicate potential water-related weather issues, so if your neighborhood is vulnerable to flooding, keep your sandbags at the ready. The strength of Water can also forecast social change or uprisings of like-minded people over important issues. New ideas may generate momentum and spread like a tide across the land.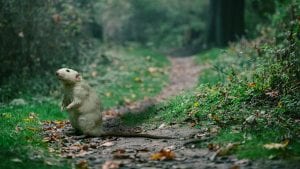 The Metal element increases the dedication to self-improvement and healthier living. 2020 is the time to cultivate good sleep habits, particularly if you are one of the chronically tired. You would do well to take some of your exercise in nature, especially water sports and leisure. Rat energy is social, so self-cultivation and fitness will be even more enjoyable with others or in a group.
Attributes of Metal are value, honor, courage, duty, respect, service, loyalty and commitment. We are looking to our leaders to exhibit these qualities, and we hope to cultivate them ourselves as well.  When you cast your next vote, ask yourself which candidates embody these noble principles?
For Metal to become a sword, it must be heated and hammered, undergo grinding and hardening, and be tempered repeatedly until it is suitable for its purpose.  When applied to people, we see those who have suffered or endured hardships emerge with a stronger character, able and willing to stand for their truth. We overcome obstacles and become more resilient, we maintain our integrity and become an example to others.  Look for stories like these coming out of the Summer Olympics in Tokyo, and perhaps with newly elected politicians as well.
We are dismayed and angered by the bad behavior of public figures and dishonest actions by companies. We want leaders who demonstrate the Metal ideals of truth, civility, manners, and respectful behavior.  This is a call for ethical business and political behavior, and we have a chance to reward those companies and politicians whose ideals we value with our spending and votes.  Hypocrisy will be less tolerated in 2020, and it may be dangerous for companies and politicians to contradict their stated values with unscrupulous actions.
But we also need to watch out for those who are rigid and judgmental, and whose bullying and argumentative criticism negates the morals they claim to uphold.  Actions will speak louder than negative words. Those who embody their values will attract others who share their views. Moral courage will be rewarded.
Acupuncture, which makes use of metal needles, is poised to gain more patients wanting to feel vitality in body, mind and spirit.  So 2020 would be great time to refer people you know to this wonderful modality!
Thanks to Lillian Bridges, Lotus Institute, Inc. 2020 and Raymond Lo.
DISCLAIMER:  This article is based on principles of Chinese Astrology and Chinese Five Element Theory, and is intended for entertainment only. You are responsible for how you use or interpret this information. It is not intended to be used for legal, medical, psychological advice, evaluation or treatment.