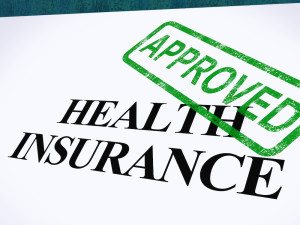 The insurance landscape has changed dramatically over the last several years, and will probably continue to do so. So what was acceptable one year may not be the next year. This is why we have to verify coverage.
The good news is that many plans now include acupuncture as a covered benefit. In fact, when Covered California was introduced, acupuncture was considered a mandatory covered procedure! That was great news for people who choose acupuncture as one of their health modalities!
We will attempt to confirm your insurance coverage before your first appointment, so you know what to expect. Please provide your medical insurance information in our Insurance Verification form. It is important to note that a verbal description of benefits provided by an insurance company may not jive with what they pay once a claim has been submitted. Your actual co-pays and and any additional fees will be based on actual reimbursements, not verbal quotes prior to treatment.
Some companies will reimburse you for a variety of legitimate medical claims while others will pay for primarily pain/arthritis claims or chemo-related nausea claims.
You may have to reach your deductible before any claims will be paid. Depending on how high your deductible is, it may not make sense to submit a claim. We will discuss this.
Your plan may not cover acupuncture, but will reimburse for an exam. This is a distinction relevant to submitting a claim, which is why I use a medical billing service.
You will be responsible for your co-pay at the time of treatment.
I am in network for Blue Shield and all Covered California plans.
I am out of network for all other insurance companies. Plans that are identified as Blue Cross/Blue Shield consider me "out of network".
I am not in network for any HMO plans, for Medicare or MediCal. If that is your insurance, I cannot submit a claim for you.