You know the four seasons, and most of us probably associate September with Fall. But in acupuncture theory there are five seasons. "Late Summer" follows Summer, precedes Fall, and represents approximately the middle of the lunar year, book-ending the Fall Equinox. In 2017 it is from September 15th through the Fall Equinox on September 22nd (at 1 p.m.), and concludes on September 29th.
One classic text describes it this way: "…a pleasant, tranquil, flourishing and dreamlike state, like watching for the pendulum to reverse its swing…" Once summer has reached its height, the year begins its inevitable decline. Late Summer represents this pivot.
This article will describe this season, its importance, and other correspondences that belong to Late Summer. It sets the stage for Fall.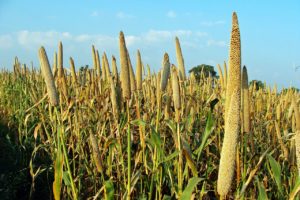 Why, you might wonder, is this important to know? If you are driving in an unfamiliar part of town, you keep your eyes peeled for landmarks and street signs to keep you heading successfully towards your destination (or you activate your navigation app). Knowing the qualities of each season will help you understand why you may be experiencing some of the sensations you are. If you are experiencing discomfort, this may help explain why. If you are looking to tweak or improve a part of your life, this may provide inspiration on where to start, in harmony with the season of Late Summer.
Acupuncture scholars over the centuries assigned various attributes to each of the seasons, such as an element, color, organs, tissues, emotions and even sounds.
LATE SUMMER = EARTH = DIGESTION: EARTH corresponds to the digestive organs (Stomach, Spleen, Pancreas), the color yellow, the arms & legs, mouth & lips, and governs the Intellect. Also in the domain of Earth: concentration, sympathy, "digesting" information, mothering and being nourished, being able to bring ideas to fruition.
"Earth creates moisture in Heaven and fertile soil on Earth. It generates flesh of the body and [digestive organs]… creates the color yellow… gives the voice ability to sing… creates the sweet flavor… and [in disharmony gives rise to] anxiety and worry." – Inner Classic
Healthy Earth gives rise to immunity, vitality, warmth, healthy tissue formation, and vibrant mental function.
Earth in disharmony is most vulnerable to Dampness: lumps, discharge, excess weight, nasal congestion/sinus problems, and phlegm in the lungs.
Other symptoms of Earth imbalance are: chronic tiredness, physical and mental stagnation, compulsive "stuck" behavior that prevents growth and development, sallow complexion, poor digestion, poor appetite, dull taste, bloating, loose stool, overweight without overeating, and being underweight. It may include blood sugar imbalance, perseveration and accumulating useless possessions. If you were looking for a reason to clean out your closet, garage (or, "fill in the blank"), try, "I need to put my Earth element back in balance!"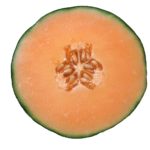 Consider everyday expressions that signal Earth element issues: "I can't stomach this," "Let's get down to earth," "It felt like the ground was pulled out from under me." "Stand on your own two feet!" "I'm hungry, but nothing satisfies me," "Now I feel like I'm standing on solid ground," or "I was hungry for a certain kind of experience, and this is it."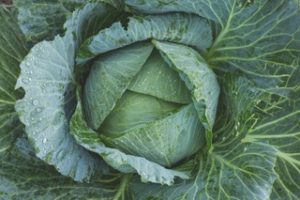 How important is Earth? Well one of two ways to stay alive is by eating, so yes, it's important! Digestion is in the domain of Earth. (Breathing is in the domain of Metal or Fall, whose primary organ is the Lung; stay tuned for that article later).
Late Summer Foods
You all know that one way to stay in harmony with the season is to eat foods that are local and plentiful. Shopping at a farmer's market is one way to do that. The LATIMES includes a farmer's market report (on some Fridays) that's another good source (http://www.latimes.com/food/dailydish/la-fo-farmers-market-report-pears-recipes-20170902-story.html). We're spoiled in California that we have access to so much for so much of the year. But if you want to dial in to Late Summer foods in particular according to acupuncture theory (!), then you have a slightly different criteria: these will be foods that either harmonize (according to dietary therapy) or represent the Center (that is: digestion; Earth is also referred to as the Center): mildly sweet, yellow, golden or round foods that are rather neutral in character.
Millet

Corn

Potatoes

Yams

Sw potatoes

Sw rice

Rice

Amaranth

Carrots

Cabbage

Squash

String beans

Peas

Tomatoes

Chestnuts

filberts

Garbanzo beans

Soybeans

Tofu

Apricots

Cantaloupe

Peaches
Cooking guidelines for this season are to prepare these foods simply, with minimal seasonings, and avoid extreme temperatures.
Enjoy the brief Late Summer pivot, knowing that Fall and another transition is just around the corner.