The sound of your voice tells a lot about you, and provides insight as to how best to treat you with acupuncture.   Even though there are variations in the sound a voice depending on emotion or circumstance, there is still an overall tone that is dominant. A theme, if you will. And that is one of the keys to arriving at your unique "theme" for treatment.
How does LeBron James help make this point?
Back in the summer of '18, the Los Angeles Lakers signed LeBron James. In one of his initial media interviews, the LATimes reported,  "He didn't emote , He didn't engage. His tone was flat, His face was stone. His mood was cold. He talked about the excitement of joining the Lakers with a decided lack of excitement."  "I'm happy to be at this point today," he said, without expression. (Bill Plaschke, LATIMES 9-25-18).   There is a disconnect between the sound of his voice, his words and the moment. Why?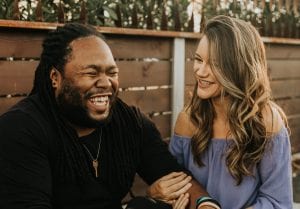 In acupuncture theory, we listen for the sound of the voice and describe it as laughing, singing, weeping, groaning or shouting. We also note if a voice is flat, particularly if that expression doesn't match the circumstances.  These sounds correspond with emotions, as well as colors observed on the skin and even the natural fragrance of the body.
WHAT DO YOU HEAR?  The next time you have an opportunity to listen to voices, listen for what you can detect. You might hear a person who has an "outside" voice even when inside. Or the person who "whisper" shouts, conveying anger but in a low and menacing tone.  Or the person who laughs as they describe all their circumstances, even as they describe sad or unfortunate events.  Do you know someone whose voice sounds as if they are talking to a cute puppy or small child, or telling a fairy tale?  Some people always sound exhausted, or as though they need a sip of water. Others have a weeping or whining sound to their voice.  Some people have what psychologists call a "flat affect": a monotone.  They might not be able to muster joy or anger.  Are they controlling their emotions, or out touch with them?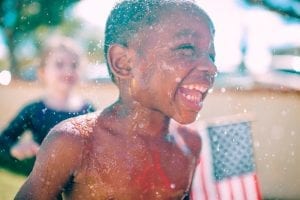 A laughing voice is associated with the season of Summer and the Fire element. Think of the dancing flames in a fireplace and how that helps to picture laughing voices.  Think back to a time when you were laughing with friends. Maybe you all got the giggles and then just could not stop. That reminds me of a spark catching fire, then spreading. That is the fire quality in a laugh.  The emotion of Summer is joy, and what is more joyful than laughing with people you care about? Even if it is just on Zoom!
I hope you have many opportunities for laughter this summer.   But if your "fire" is low, then you might need some support.  I can help.  Call me at 323-380-8042.