People new to acupuncture are a little excited or nervous (or both) about how the needles will feel. Once a few needles are placed, they relax. And within 15 minutes it's more common than not to see people either fall asleep or drift off for a while. Even people who are coming for cosmetic acupuncture, which involves more needles in the face than a typical treatment, will nap while the needles are in.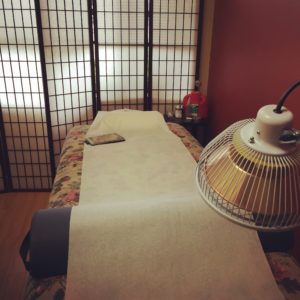 Why would this happen so consistently? Because one of the purposes of acupuncture is to help your body reestablish harmony, and returning to harmony is profoundly relaxing. The needles are left in for 20 to 40 minutes, and that's enough time to let go of the cares of the day and nap lightly or even fall asleep.
But also I've set up my private treatment space to support you in having a comfortable and relaxing experience. The table is warmed, a heat lamp provides extra warmth to chilly toes (socks must be removed so the feet can be treated), the lights are dimmed or off, a light blanket may be covering your chest or arms, soft music is playing and an (optional) eye pillow helps relax the eyes. Heat and extra warmth are also optional; some prefer it cool and I have a small fan for them. At the end of the treatment, I ring a small chime three times to let you know that the treatment is concluded and to help you gently emerge back into your day.
The most common expressions I hear as I'm removing the needles are: "I think I fell asleep…" "Did I snore?" "I fell asleep!" "I fell asleep and couldn't remember where I was for a minute!" "Could I just stay here please?"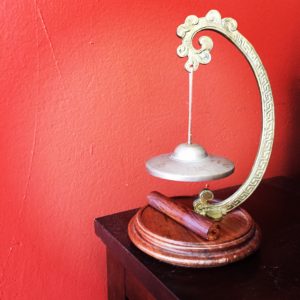 The effects of treatment usually carry over to the evening. Most patients report that their sleep the night of a treatment is deeper and more satisfying than usual.
Some people report being tired after acupuncture. For those who are chronically tired (people with young children, students, the chronically stressed, hard workers, frequent travelers) the treatment is a clear signal they need more sleep or to make other lifestyle adjustments.
So expect to profoundly relax during your acupuncture treatment, and perhaps even to fall asleep. Sweet dreams!