You are already a sophisticated user of acupuncture, so you know it will help you get through the Covid-19 pandemic and economic crisis by fortifying your body, mind and spirit. Staying healthy and as resilient as possible is even more important now. So I want to tell you about safety steps I'm taking in my office and treatment room so you'll feel safe when you return for acupuncture.
I am following appropriate protocols (see below), plus will be asking you to do your part as well.  Because it is not possible to observe the 6-feet-apart-guideline during an acupuncture treatment, I will be following aggressive sanitizing protocols and using disposable or washable barriers. Together, we can make this experience as safe as possible.
Remember that the more you wear your mask when out in public, keep physically distant and wash your hands/don't touch your face, the healthier everyone will be.  This is how we take care of ourselves & look out for each other. Here's a WHO reminder of how to safely wear your disposable or reusable mask.
Here's what to expect when you come to my new office:
You have the option to wait outside in the garden on the ground level until your appointment time. Text me when you arrive, and I will text you when you can come right in and proceed directly to the treatment room.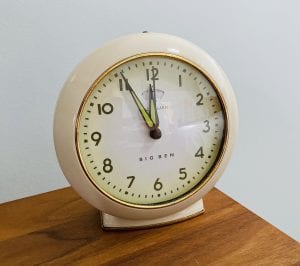 The lobby seating is designated for PHYSICAL DISTANCE.  HAND SANITIZER is available when you enter the suite.
EXTRA TIME is allowed between each patient so the room can be cleaned.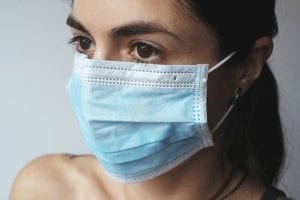 You will be asked to arrive with your MASK on, and will keep it on for your entire treatment, unless you need to remove it temporarily for a needle insertion.
I will wear a CLEAN MASK for your entire treatment.
I will WASH MY HANDS THOROUGHLY before and after each treatment.
I will SANITIZE the table, bolster and pillow after each patient
I will SANITIZE the chairs, desk and pen (if needed) after each patient.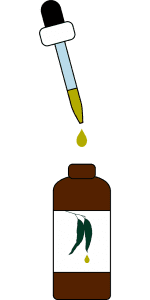 I will diffuse a combination of ANTI-VIRAL ESSENTIAL OILS in the treatment room.
You'll be asked to apply HAND SANITIZER when you arrive in the room to your hands and forearms prior to pulse-taking.
I'll take your TEMPERATURE when you arrive, and note it in your chart. As we learn more about the virus daily, one of the recent findings is that  fever occurs in only a modest percentage of contagious persons and may miss other indicators.
We have 1 AIR FILTER in the hallway, and 2 AIR FILTERS inside my treatment room.  These are true HEPA air purifiers, FCC certified, CA PROP 65 certified, with an  ultra-fine pre-filter and activated carbon filter, trapping 99.97% of fine particles.
Additional reduced contact option: payment can be arranged by Venmo or Square Invoice to reduce the need to touch credit cards or smart phones.
The table warmer has been put away temporarily (awwwww!) since it cannot be cleaned adequately. As soon as safety precautions can be relaxed without putting anyone at risk, I'll bring it back! However, the heat lamp is ready to keep your tootsies toasty.
Of course, other standard cleanliness protocols will continue to be observed: table paper, blankets, towels and gowns are always fresh for each patient.
If you are experiencing any flu-like symptoms, or have been exposed to anyone with flu-like symptoms in the last two weeks, please reschedule your appointment. Tele-health appointments are available for existing patients with flexible scheduling, 30 minutes for $60.